You can stay with 5 on this room. All beds are adult size (90 cm by 2 m). They can be set as 5 single beds or they can be put twice as 2 side by side. If you have a preference, please let us know.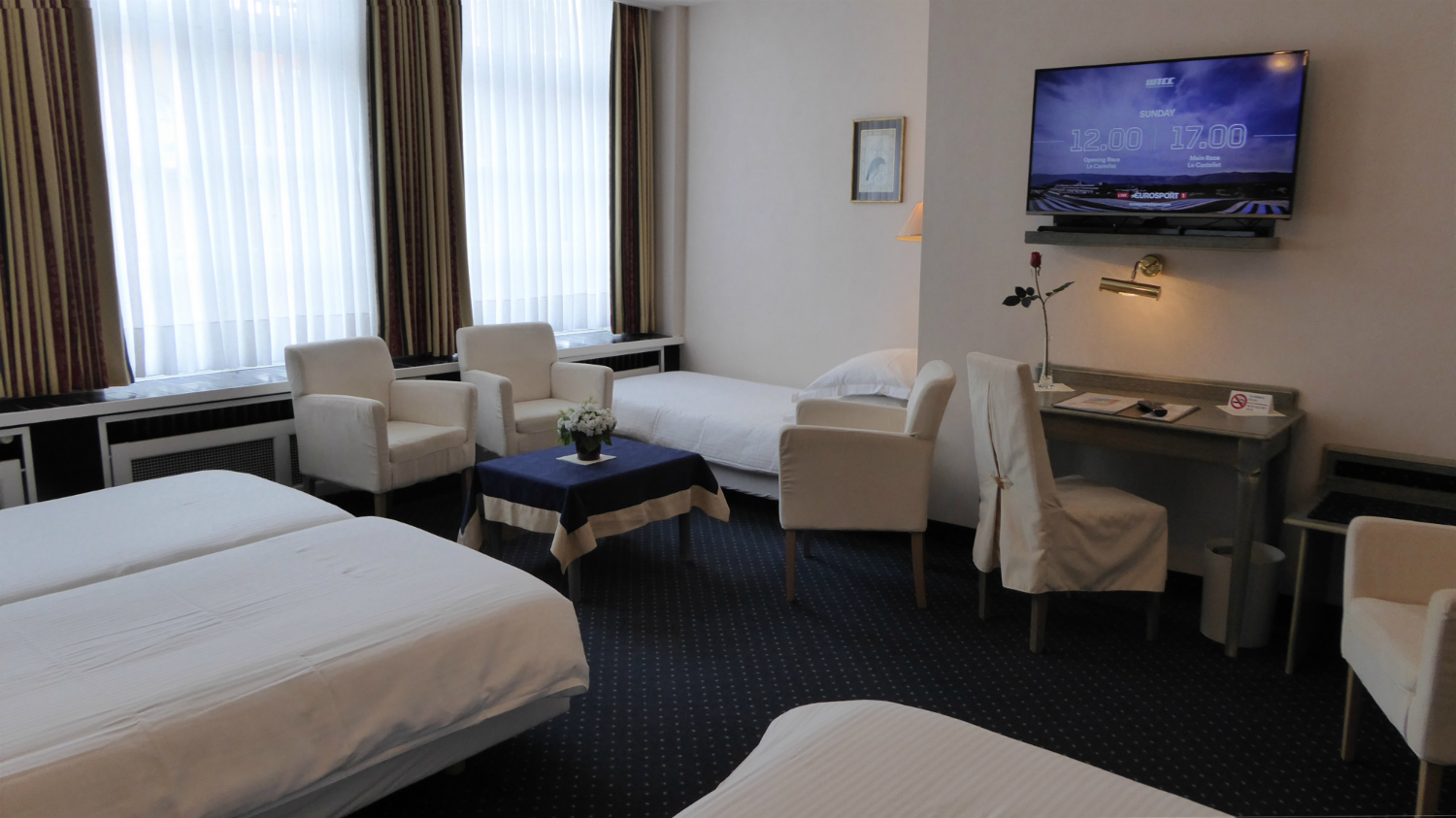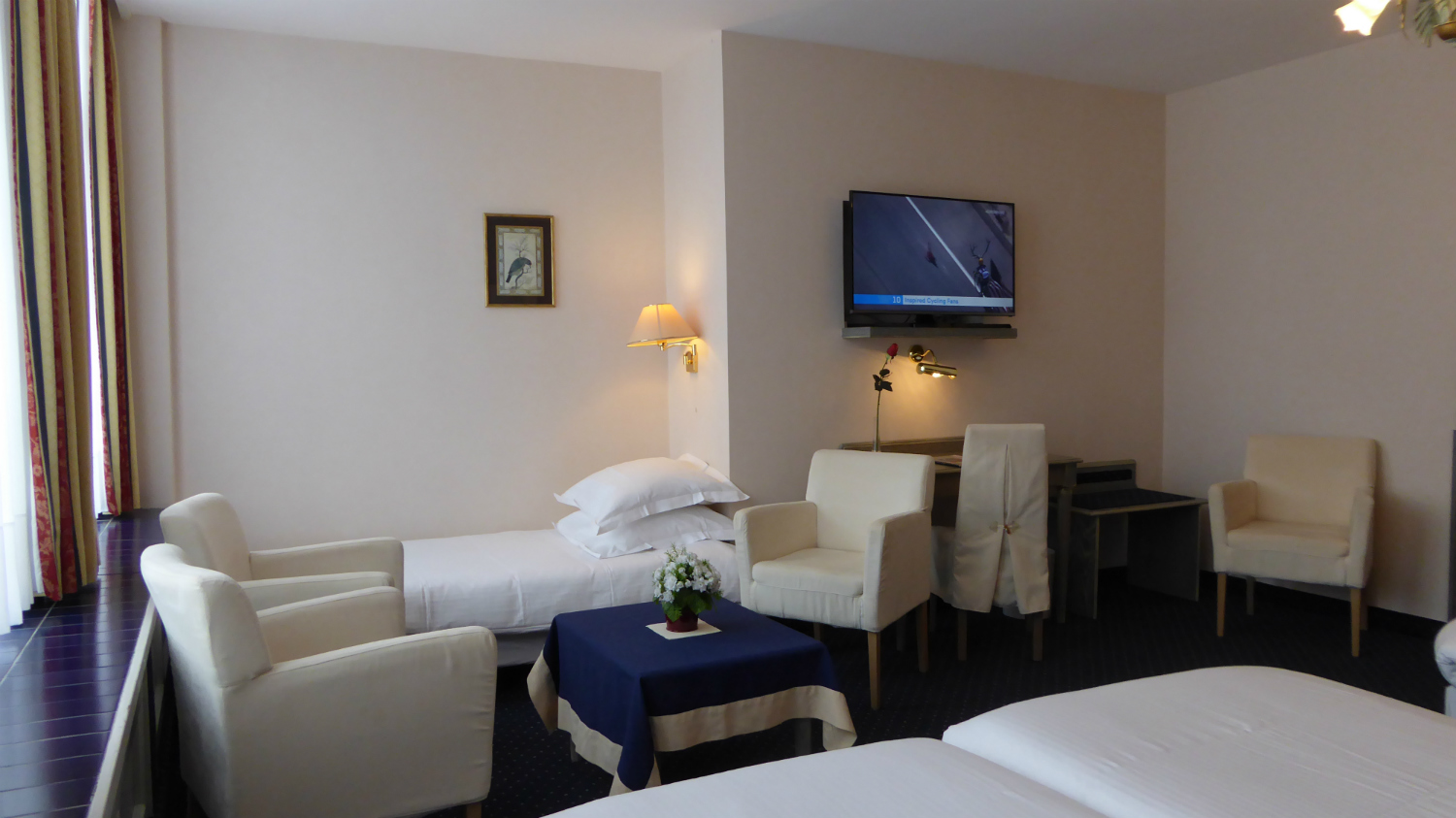 An extra COT / CRIB is possible, but then it gets tight. Bringing your own COT / CRIB with you is free of charge. If you want a COT / CRIB provided by the hotel an extra fee of 10,00 Euro/night applies.
Additional extra beds on this room are not possible. 5 guests is the maximum capacity.